Residential Cleaning and Janitorial Services; Mold and Asbestos Testing and Removal in Chicagoland and Phoenix
If you own a home in the Chicago or Phoenix metropolitan areas, there is a lot at stake. You probably understand that failure to maintain its cleanliness and safety can put you and your family at risk.
That's where we come in — when you partner with Clean Pro
Services, Inc. you can count on us to keep your home clean and safe. We offer mold remediation and asbestos removal services to ensure that your Chicagoland or Phoenix home is as safe as possible.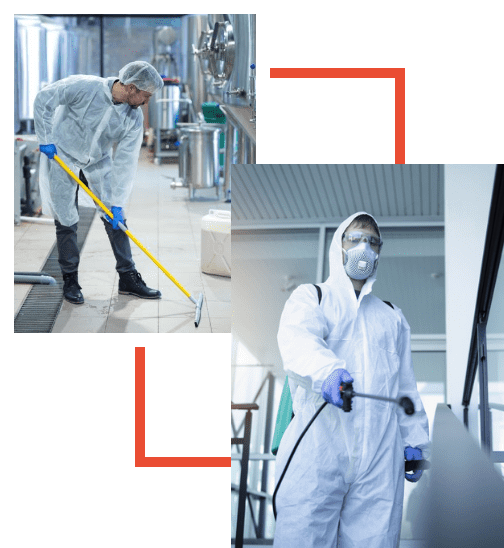 With the introduction of a water source — such as a leaking roof or loose plumbing fittings — any property can quickly become infested with mold. Mold can spread throughout your Chicagoland or Phoenix home without you knowing, in as little as 48 hours, causing significant damage and posing a severe health risk to your family. Mold exposure has been associated with severe respiratory issues and infections, asthma complications, chronic daily headache (CDH), potentially fatal neurological issues, and toxic mold syndrome, which is why it's important to act fast when mold is discovered in your home.
If you suspect that your home has a mold problem, Clean Pro Services, Inc. can inspect and assess your property. Our Chicagoland and Phoenix mold remediation experts know how to test your indoor air quality for mold spores, prevent outbreaks from spreading to other parts of the home, and safely remove the mold in your property. Quickly preventing the spread will not only mitigate or prevent severe structural damage to your home, but it will also help you avoid subsequent health effects.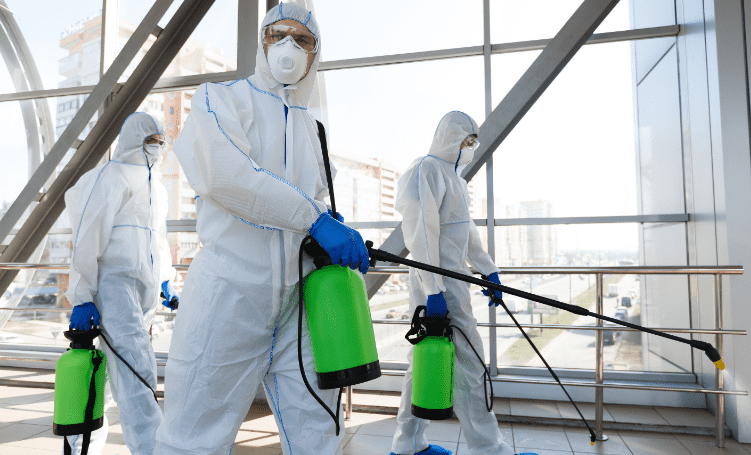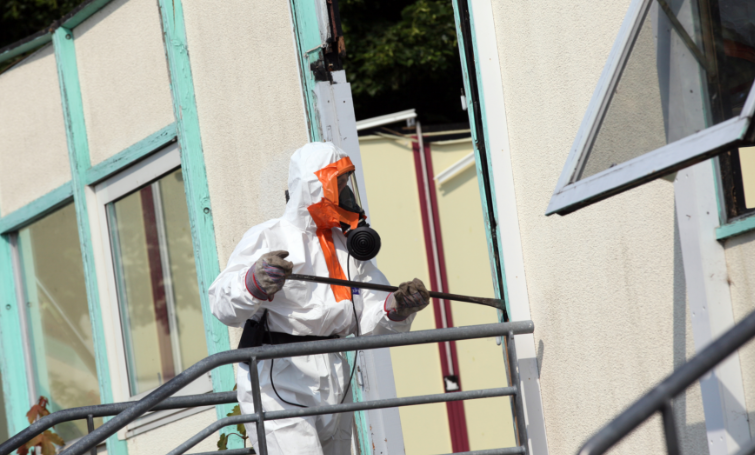 Asbestos is a naturally occurring fibrous material used in older homes throughout the Chicago and Phoenix metropolitan areas that were constructed prior to the 1980s. Many studies in the past several years have linked asbestos exposure to serious health risks and potentially life-threatening consequences, such as mesothelioma, lung cancer, and asbestosis.
If you suspect you have asbestos in your home in Chicagoland or Phoenix, turn to Clean Pro Services, Inc. for a fast and reliable asbestos abatement service. Our asbestos removal professionals have the tools and training necessary to find the cause and location of this carcinogenic material, then safely remove it.
We Help Restore Your Chicagoland or Phoenix Home to a Healthy, Clean Condition
If you want to make sure your home is clean, and that you aren't exposing yourself and your family to mold or asbestos, contact Clean Pro Services, Inc. today. Our professionals have the training and resources necessary to get the job done right the first time, and we gladly go above and beyond to exceed expectations. When you take advantage of our services, you can sleep soundly at night knowing your Chicagoland or Phoenix home is safe. Contact us today to learn more about our services, or schedule a free consultation through our website.